If your child has suffered a birth injury due to medical malpractice, call our Dallas Birth Injury Attorneys at
(214) 651-6100.
What should be a joyous occasion can turn tragic in a matter of minutes when a doctor's treatment falls below the accepted standard of practice in the medical community.
After a birth injury, your child's life can be negatively affected and forever changed. Mental, physical, educational and work abilities have all been altered forever. Sadly, many birth injuries and deaths can and should have been prevented.
If your child's birth injury was caused by the negligence of the medical staff involved, or by mistakes made during the delivery process, your family may be entitled to compensation – something a trained birth injury lawyer can help you with. The costs for caring for a child with severe birth injuries are staggering. You, as a parent, must hold those responsible accountable for their actions. You owe it to your child to give them the best quality of life possible, and monetary compensation can go a long way in ensuring this.
We at Rasansky Law Firm have decades of experience fighting on behalf of families who have been negatively impacted by medical malpractice. Our team will review the circumstances surrounding your case, work with experts, and take the specific steps necessary to ensure your legal rights are protected moving forward. Contact our Dallas birth injury attorneys as soon as possible to see how we can assist you.
What is considered a birth injury?
Children can suffer from a variety of birth injuries that can lead to short or long-term consequences. Some of the more-common types include:
Learning Disabilities
Speech-language disorders
Broken bone
Birth trauma
Skull fracture/head trauma
Behavioral problems
Microcephaly
Temporary or permanent paralysis
Facial nerve palsy
Permanent Disability
Periventricular Leukomalacia (PVL)
Motor Impairments
Vision and hearing impairments
Seizure disorder
Spinal cord injuries
Epilepsy
Doctors, nurses, midwives, and healthcare facilities can all contribute to birth trauma with their negligent actions, mistakes, errors – or their lack of action. Healthcare providers must respond quickly in a crisis, and any hesitation or mistakes when faced with unexpected bleeding, umbilical cord entrapment, or signs of fetal distress can result in a devastating birth injury or even wrongful death. Additionally, some birth injuries are caused by malfunctioning medical equipment, or improper medication.
Birth Injuries Caused by Neglectful Use of Birthing Tool
During difficult labors, medical professionals have the ability to use forceps and vacuum extractors to assist. These tools require extensive training, care, and consideration. When medical professionals do not know how to uses these tools correctly, it can have a detrimental impact on the health and wellbeing of a child. In some cases, the improper use of birthing tools can lead to permanent impairments. Some of the injuries we commonly see as a result of the negligent use of birthing tools include, but are not limited to:
Brain damage
Seizure disorders and epilepsy
Skull fractures
Skull malformation
Subdural hemorrhages
Subarachnoid hemorrhages
Cephalohematoma
Fetal strokes
It is imperative that medical professionals know the proper techniques for using these tools or serious and life-threatening injuries can occur. If your child sustained a birth injury as a result of the negligent, reckless, or careless use of a birthing tool, contact our knowledgeable Dallas personal injury attorneys to explore legal options available to you.
Birth Injuries & Obstetrical Malpractice – How do you know if it was a preventable birth injury?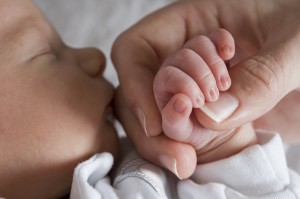 Many parents are reluctant to seek the counsel of birth injury lawyers when they suspect that their child was injured at birth. This feeling is understandable, but here are some things you should know:
Injured children face an uncertain future. While some children may fully recover from some types of birth injuries, other children with brain damage, cerebral palsy, or nerve injuries will have long-term needs that may change over time. If you don't know what the future holds for your child, how can you plan ahead for his or her care?
Expenses for a birth injury can be very high. How will you pay for all the care your child needs over the course of his or her life? Will you be able to take time off work or hire somebody to help you? Will your child need special medications or therapy? All of this can add up to a great deal of money.
If you are reluctant to take legal action, you could run out of time. If enough time passes, legally you and your attorney will no longer be able to seek justice for what the doctor or hospital did wrong. Even if not barred by the statute of limitations, if you wait too long, it may be hard to find the right medical records and other facts needed to support your case. Don't lose your case by waiting!
Symptoms of Birth Injuries
Birth injuries can have a traumatic impact on a newborn. Not only do they experience sudden complications, but they can suffer from long-term consequences as well. There are many signs and symptoms that babies and growing children exhibit that can indicate birth injuries. Some of the most commonly recognized symptoms include:
Temperament Issues: Babies who have birth injuries may cry more than usual or act unreasonably fussy. You may not be able to console them or comfort them easily. Although this is a common sign of a brain injury, it is not all-inclusive. Children who have abnormal temperaments are not always diagnosed with brain injuries.
Abnormal Physical Appearance: Birth injuries in babies may be present themselves as deformed spines, misshaped facial features, or even protruding foreheads. These injuries can make the facial appearance abnormal, especially when the injury is caused by significant force or pressure during the birthing process. Some babies have facial, head, or shoulder swelling due to their injuries.
Seizures: Seizures can occur up to 48-hours after birth if an injury occurred. In some cases, children can suffer neurological injuries that have a negative impact on their ability to grow and thrive.
Breathing Problems: Birth injuries, as a result of medical malpractice, may cause the baby to have problems breathing. In some cases, babies stop breathing during or after the birthing process as a result of their injuries.
Sensory Issues: Babies who have suffered birth injuries, particularly brain injuries, may be extremely sensitive to light and loud noises. In some cases, babies and children may have difficulties focusing their eyes, as a result of brain injuries, and some can also experience tinnitus or ringing in the ears.
Developmental Delays: There are some instances where brain and other birth injuries are not detected at the time of birth or even early on. In fact, the injuries can be undetected for many months. When children begin missing milestones, like being able to walk, crawl, and talk, it may indicate that a brain injury is present.
Brain injuries often require extensive and costly treatment. Many children require treatment indefinitely. If your child sustained brain injuries due to medical malpractice, it is crucial that you seek legal guidance from a knowledgeable brain injury attorney in Dallas as soon as possible.
Long Term Conditions Caused by Birth Injuries
Two of the most common disabilities victims of birth injuries can suffer from may include Cerebral palsy and Erb's palsy. These conditions have a devastating impact on the mental and physical health and wellbeing of children. Though devastating, it is crucial to understand that each condition impacts the child in a different way.
Cerebral Palsy: This condition impacts the child's ability to use and control their muscles. Cerebral palsy can be caused by childbirth injuries due to medical malpractice. Most symptoms of Cerebral palsy are notable before the age of three. The different types of Cerebral palsy include:
Ataxia:

The loss of the use of limbs and difficulty with fine motor skills

Spasticity:

Dragging of the feet or legs while walking

Athetosis:

The presence of involuntary, slow, writhing movements
Although there is no cure for Cerebral palsy, medication and therapy can greatly improve the child's abilities, mental, and physical wellbeing.
Erb's Palsy: This debilitating condition is a permanent result of injuries to the brachial plexus region. These injuries can result in paralysis to the arms, shoulders, or hands of a child. Typically, only one side of the body is affected by this condition. Erb's palsy can result in permanent paralysis and other disabilities.
In addition, children can suffer permanent muscle, bone, and nerve injuries. Many children sustain injuries that result in brain damage and mental impairments that severely impact their health and wellbeing. If your child sustained a birth injury as a result of a negligent medical professional, call Rasansky Law Firm to see how we can help you.
Get help from our Dallas birth injury attorneys today!
Our Dallas birth injury lawyers will use our extensive experience and expertise to get you and your child the compensation you deserve, and will help you prepare for the future with a detailed life care plan. This plan will ensure that changing medical, financial and other needs are taken into account so that your child will be taken care of no matter what the future may bring.
Get the help that you, and more importantly, your child, needs now by contacting the birth injury lawyers at Rasansky Law Firm. We accept cases related to birth trauma, brain damage, wrongful death and cerebral palsy. Don't wait, your case evaluation is always FREE and we take all birth injury cases on contingency .
Want to read more about birth injuries? Get this valuable book, "The Epidemic of Birth Injuries Caused by Medical Mistakes & Understanding Your Rights" at no cost, and learn about your legal rights.
Inside his FREE book, Dallas birth injury attorney, Jeff Rasansky explains birth injuries, medical mistakes, and the legal options available to you. You will also find valuable information about:
The types and causes of birth injuries.
Medical malpractice and birth injury statistics.
How medical malpractice cases are evaluated.
In-depth review of actual case files and lessons learned.
The legal process and how to choose the right attorney.
Get your copy of the book today!
Jeff Rasansky has been the best lawyer I have ever met he takes care of me and keeps me on track keeps excellent communication and has been there for me threw out the whole 3 years I couldn't ask for a better law firm for my case ……..Thanks Jeff Rasansky

– Candice V. ★★★★★
Speak With a Dallas Birth Injury Attorney For Free
Every year, more than 28,000 babies suffer birth injuries in the United States. Although the type and severity of these injuries can vary, the negative impacts are often crippling for families. Not only do families endure overwhelming mental and emotional consequences, but the costs related to immediate and long-term care can be devastating. If your child sustains a birth injury as a result of negligent medical professionals, it is crucial that you reach out to a birth injury attorney in Dallas as soon as possible. You may have many legal options available to help you get the justice you deserve from those who have brought such devastation to your family.
The Dallas birth injury attorneys at Rasansky Law Firm strive to help families move forward after enduring the negative consequences of birth injuries caused by medical malpractice. Our team is dedicated to fighting on behalf our clients to ensure they are in the best position possible to move forward and get the medical treatment they need. If your child sustained a birth injury, contact our law firm at your earliest convenience.
The attorneys at Rasansky Law Firm are happy to speak to you about your potential case free of charge. If we can help with your claim, we'll do so for no out-of-pocket cost to you. Call us 24/7 at (214) 651-6100, or toll-free at (214) 651-6100.