If your child sustained a brachial plexus injury, and you believe medical negligence played a role, contact Rasansky Law Firm today. You may have legal options available to help you get the justice you deserve for your child.
Every year, thousands of babies experience brachial plexus injuries as a result of medical malpractice and negligence. Here in Texas, we see numerous babies left with debilitating pain and suffering. In some cases, babies require surgery and treatment for their injuries. Not only are babies forced to endure overwhelming pain and suffering, but the financial burdens imposed on families as a result of medical treatment can be substantial. Rather than handling these difficult times alone, it is crucial that you seek legal guidance as soon as possible.
At Rasansky Law Firm, we help to guide families throughout the state of Texas who have suffered negatively as a result of a medical professional's negligence. We strive to protect the legal rights of our clients and help them get the justice and compensation they need and deserve. Contact our law firm at your earliest convenience to see how our Dallas brachial plexus injury lawyers can help you.
Brachial Plexus Injury is a birth injury which can cause devastating and life-long consequences for a child.
Shoulder dystocia is a complication of vaginal deliveries typically encountered by an obstetrician. This happens when a baby's shoulder is stuck against a mother's pubic bone during the labor and delivery process.
Shoulder dystocia is a birthing complication in which the fetus' shoulders are too large for the mother's birth canal and, as a result, subsequently become trapped behind the mother's pubic bone after the delivery of the baby's head.
To avoid shoulder dystocia, all obstetricians must be familiar with the maneuvers used to effect delivery of an impacted shoulder and must be prepared to institute these maneuvers immediately in a crisis situation.
Shoulder Dystocia Birth Injuries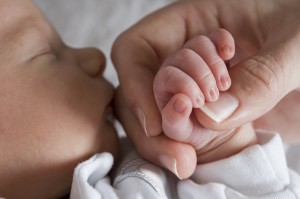 Wrong techniques can cause nerve damage in the bundle of nerves called the brachial plexus in the baby's shoulder. Damage to the Brachial plexus can cause impairment or loss of movement and motor skills, as well as weakness in the baby's arm and hand. This type can be caused by the following:
A doctor pulling on the infant's head and neck inappropriately
Excessive pulling on the shoulders during a head first delivery
Placing too pressure on the raised arms during a feet first delivery
There are risk factors that increase the risk of a baby having brachial plexus injuries. These risk factors include the following:
Macrosomia or large babies
Gestational diabetes
Breech delivery or feet first
Shoulder Dystocia (impacted shoulder)

Late labor and delivery

Utilizing epidurals during the delivery process

Mothers who are obese or suffer from obesity during pregnancy

Having prior births result in shoulder dystocia

Giving birth to twins and multiples
In some cases, the use of vacuum extractors and forceps also increases the chances of shoulder dystocia and brachial plexus injuries. This is particularly true in cases where medical professionals lack adequate training on how to use these tools. Without proper training, shoulders can become lodged behind the mother's pelvic bone, which can result in a painful and traumatic injury to the mother and child.
It is imperative that doctors monitor conditions that the mother suffers from and other related factors throughout the entire pregnancy. Given the fact that brachial plexus injuries are particularly devastating, monitoring and taking adequate measures to eliminate the chances of their occurrence is imperative.
Complications of Brachial Plexus Injuries
During the birthing process, the attending physician should be able to recognize if a child is at risk for suffering from brachial plexus injuries immediately. The first sign of shoulder dystocia is seeing the baby's head exit the birthing canal without seeing the shoulder region follow immediately behind. In many cases, the body becomes lodged into the mother's pelvic region, which traps the body and hyper-extends the nerves and muscles in the neck and shoulder area of the child.
Removing the baby from this position requires specialized training, care, and consideration. Regrettably, there are many instances where babies are not removed carefully by medical professionals. As a result, the force of removal causes debilitating and painful injuries. When negligent medical processionals cause brachial plexus injuries, the injuries often present an array of symptoms in newborn children. Some symptoms of these injuries include, but are not limited to:
Pain in the affected region

A claw-like appearance to the hand on the affected side

Nerve damage on the side of the injury

Light to severe paralysis on the affected side
Not only are babies at risk of suffering life-changing injuries, but removing a baby forcefully from the pelvic region of the mother can cause life-threatening injuries to her as well. Mothers can experience lacerations, hemorrhaging, and even uterine ruptures as a result of medical negligence. If you or your child sustained crippling injuries consequent to a medical professional's negligent or reckless actions during the birthing process, it is crucial that you seek the legal guidance of a skilled and knowledgeable brachial plexus injury lawyer in Dallas as soon as possible. You may be entitled to compensation to help alleviate the costs you face for medical treatment, pain and suffering, as well as other damages.
Are Brachial Plexus Injuries Preventable?
Shoulder dystocia and brachial plexus are believed to be preventable injuries under most circumstances. It is crucial that doctors accurately monitor and detect any distress or issues babies are having during the labor and delivery process. When doctors note circumstances that can contribute to a complicated delivery, it is crucial that they take adequate measures to prevent further injuries to both the mother and the child.
Ultimately, it comes down to the doctor or physician making a decision as to whether a child is delivered via C-section or vaginal birth. Doctors are required to weigh various factors to determine whether the benefits outweigh the potential dangers. Should the birthing process result in a brachial plexus injury, it is crucial that the medical professionals effectively manage the emergency situation and take accurate measures to complete the delivery process. There are various methods doctors can use to deliver babies after they experience a brachial plexus injuries. Some methods include:
McRoberts Maneuver:

The McRoberts Maneuver method involves hyper-flexing the mother's legs tightly to her abdomen in order to shift the position of the baby to allow them to flow out of the birthing canal. This helps to rotate the pelvis and release the baby's shoulders.

Suprapubic Pressure:

Suprapubic pressure requires the attending physician to manually dislodge the anterior shoulder of the baby from the mother's pelvic region. The medical professional will need to make a fist and place it right above the pelvic bone while pushing on the baby's shoulder in either direction to dislodge it.

Internal Rotations:

This method is often referred to as the Rubin II maneuver. It involves the insertion of a physician's fingers on one hand to the area behind the posterior aspect of the baby's anterior shoulder. The physician will need to stick their fingers into the woman's vagina and slowly rotate the baby out of the jammed position.

Removal of the Posterior Arm:

The attending physician performing this method will reach into the vagina during the delivery process and grasp the child's arm. They will then pull the arm out and release the baby, allowing it to rotate out of the birthing canal.

Zavanelli Maneuver:

This method requires the attending physician to push back on the child's head so that it re-enters the birthing canal. Doing so enables the doctor to prepare the mother for a C-section to be performed.
Medical professionals must act quickly to avoid further complications. Brachial plexus injuries can be debilitating and cause overwhelming pain and suffering to a newborn. If your child sustained injuries as a result of a negligent medical professional, it is crucial that you seek legal guidance as soon as possible.
Treatment for Brachial Plexus Injuries
The majority of babies who sustain shoulder dystocia or brachial plexus injuries are able to go on without any serious complications. In these cases, treatment is not required. These children are often able to heal and recover naturally. Regrettably, this is not always the case. Many children with brachial plexus injuries require medication, therapy, medical treatment, and even surgery for their injuries. The type of injury a child sustains, as well as the severity, will determine the type of treatment necessary.
Brachial plexus injuries can require many types of therapy, such as motion and physical therapies. Some strength training and surgical intervention may be necessary. Diagnosing the condition and initiating treatment early on can play a critical role in a child's ability to recover.
If your child's brachial plexus injury was caused by a mistake or negligence, you should contact our brachial plexus attorneys today before it's too late to get the justice you deserve.
In many cases, doctors can anticipate and prevent this condition by watching for early warning signs of brachial plexus injury such as gestational diabetes, obesity in the mother, or excessive weight gain during the pregnancy.
Expectant mothers with a small pelvis, those who have previously given birth to a large baby and those in post-term pregnancy are also at risk of complications that may cause a brachial plexus injury.
In most instances, even if unforeseen complications arise, your doctor should be familiar with the methods necessary to ensure a healthy delivery, and prevent shoulder dystocia. Despite the medical community's efforts to develop methods to ensure safe deliveries, three in 1,000 births suffer an injury to the brachial plexus bundle of nerves as a result of a shoulder dystocia. In many shoulder dystocia cases, medical negligence is directly to blame.
Shoulder dystocia is a common cause of brachial plexus injury during birth and often times, can result from medical negligence.
Examples of medical negligence responsible for Shoulder Dystocia include:
Failure to obtain a proper obstetrical history
Failure to check for or manage diabetes during pregnancy
Failure to manage excessive weight gain during maternity
Failure to assign qualified personnel to the delivery room
Failure to manage Shoulder Dystocia
Exerting pressure on the abdomen during birth, which actually worsens Shoulder Dystocia
Exerting excessive force or traction on the head during delivery
Improper use of forceps or vacuum extractors
Other birth injuries that ca result from shoulder dystocia include Erb's palsy and Klumpke's palsy. If your newborn suffered a shoulder dystocia injury resulting in Erb's palsy, Klumpke's palsy or during birth and you would like to know more about your legal rights, contact our attorneys today!
Speak With a Dallas Birth Injury Lawyer For Free
Seeing your child suffer as a result of a birth injury can be devastating. Seeing a newborn child deal with overwhelming pain and limited movement in their arm and hand is challenging for new parents to handle. You want to help your baby to recover from their injuries but there may be little you can do. Rather than move ahead alone after your child sustains a birth injury, it is crucial that you seek legal guidance from a reputable and knowledgeable personal injury attorney in Dallas. You may have legal options available to help you get the justice you and your child deserve from those who caused you harm.
If your child sustained birth injuries as a result of a medical professional's negligent or reckless actions, it is crucial that you act quickly to protect your legal rights. You may be entitled to compensation to help alleviate the financial burdens you face as a result of medical treatment and the recovery process.
The attorneys at Rasansky Law Firm are happy to speak to you about your potential case free of charge. If we can help with your claim, we'll do so for no out-of-pocket cost to you. Call us 24/7 at (214) 617-1886. Schedule a free case evaluation with our Dallas brachial plexus injury lawyers as soon as possible to see how our team can help you.