Mental or emotional violence is a threat to your child! Call us at (214) 617-1886 to discuss your case with an attorney today.
Some startling statistics from the National Association of Child Care Resource and Referral Agencies claim that that there 63 percent of the nation's children under the age of five in daycare every week. Yet, shockingly, only 10 states out of 50 require unannounced inspections of child-care centers and only 12 states require caregivers working in child-care centers or daycare centers to have any formal training.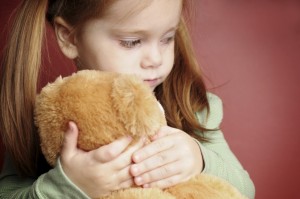 This means that emotional daycare abuse or neglect could be running rampant through halls of your daycare center and going unchecked by daycare center owners, operators, managers, or worse yet, even the state licensing agencies. Since a lot of children in day care centers are under the age of two, and cannot speak or express their feelings or emotions, anything could be happening to your child. Mental and emotional abuse at a daycare centers is prevalent since there are no physical symptoms to look for in these cases.
Caregivers may become easily frustrated and lash out in anger or may use abusive language. They may be overworked and, in most cases, are underpaid. This is no excuse. A lot of daycare center employees may be unqualified for their job. They may even have serious personality disorders which cause them to act inappropriately around children.
Warning signs of emotional abuse and neglect.
As a parent, you should be aware of the warning signs of emotional daycare abuse and neglect. Our emotional daycare abuse lawyers offer the following list of red flags and warning signs of daycare abuse:
Changes in your child's behavior and extreme mood swings;
School problems, behavioral problems;
Fear of certain places, people or activities; and
Fear, aggression, and/or clingy behavior on arrival at the daycare facility
There are many other signs and symptoms that you as a parent must be concerned about if you suspect daycare abuse or neglect.
Get help today!
What should you do if you suspect your child is the victim of daycare abuse or daycare neglect? Make sure you ALWAYS act in the best interest of your child. Contact us now and talk to an experienced day care child abuse lawyer about your case. All consultations are free and come with no obligation.
Speak With a Dallas Day Care Abuse Attorney For Free
The attorneys at Rasansky Law Firm are happy to speak to you about your potential case free of charge. If we can help with your claim, we'll do so for no out-of-pocket cost to you. Call us 24/7 at (214) 617-1886.