Has a loved one been further injured by a defective medical device? Call (214) 651-6100 and let us explain your options.
While effective medical devices have provided advanced health care to millions of people, defective medical devices can have dire consequences to those they were intended to help.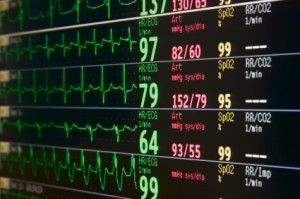 According to a study in the American Journal of Preventive Medicine, over 454,000 people are injured due to medical devices each year. While these products are closely monitored by the FDA's Center for Devices and Radiological Health, clearly not enough is being done to properly vet these products before entering the market. Medical devices can be defective in their design, through faulty manufacturing, or even due to inadequate labeling or marketing.
The defective medical device lawyers at Rasansky Law Firm have handled countless product liability claims in Dallas (and throughout Texas) over the past 20 years, and we're eager to see if we can help you with your claim. We offer free consultations via phone ((214) 651-6100) or email, and we're available 24 hours a day. If we feel that we can help with your case, we'll do so for no up-front costs. We only get paid if we actually recover compensation in your case.
Over the past 20 years, we've seen safety issues with many of the most-common medical devices used by doctors and hospitals today, such as:
Anesthesia ventilators
Apnea monitors
Argon enhanced coagulation units
Aspirators
Auto transfusion units
Invasive Blood pressure units
Fetal monitors
Electrosurgical units
Incubators
Infusion pump
External pacemaker
Heart Lung Machine
ECG / EEG
Treadmills
Ultrasound sensors
Phototherapy units
Endoscopes
Surgical drill and saws
Laparoscopic insufflators
Phonocardiographs
Radiant warmers (Adult)
Lytic Bacteriophages
Electronic thermometer
Breast pumps
Surgical microscope
Ultrasonic nebulizers
Sphygmomanometers
Surgical table
Surgical lights
Temperature monitor
X-rays diagnostic equipment
Of course there are many more products that are used in a hospital every day and new items are being created each year. There are also medical devices that are used inside a patient's home. All of these devices must follow guidelines set forth by the FDA before they are released to the market.
If you or someone you love has been injured or killed as a result of a faulty, defective, or otherwise unsafe medical device, contact the Dallas personal injury lawyers at Rasansky Law Firm for a free consultation today. While the harm has already been done, we can help you seek compensation for the damages incurred. In doing so, you may also help prevent similar injuries from occurring in the future by forcing manufacturers to create safer products.
An experienced defective medical device attorney can help you determine whether the hospital or the manufacturing company should bear responsibility, and if so, we'll fight aggressively for every penny you deserve. Call us today at (214) 651-6100 for a free, no obligation consultation.
Speak With a Dallas Personal Injury Lawyer For Free
The attorneys at Rasansky Law Firm are happy to speak to you about your potential case free of charge. If we can help with your claim, we'll do so for no out-of-pocket cost to you. Call us 24/7 at (214) 651-6100, or toll-free at (214) 651-6100.