What are the legal options available to the family of a Dallas drowning accident victim?
Dealing with the premature death of a loved one is difficult, and can bring with it some very tough questions. How did this happen? What could have been done to avoid this? Who is to blame?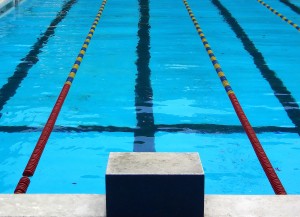 Sometimes, a drowning accident is simply an extremely unfortunate event where no third party shares any liability. Other times property owners and/or managers fail to follow proper safety procedures, and their negligence results in the wrongful death of another – especially when it comes to swimming pools in apartment complexes and hotels in Dallas, Texas.
The facts about swimming pool accidents and children.
Official estimates indicate that there are over ten million swimming pools in the United States, including over 350,000 public pools. While there's no doubt swimming pools are fun and relaxing, they also can be rather dangerous, especially for small children. Statistics indicate that drowning is the second leading cause of deaths in children under the age of 15, with approximately three children drowning every day. Even when a person survives a near-drowning, they may still suffer severe and life-changing injuries.
The Centers for Disease Control and Prevention reported that the most likely victims of a drowning in the United States are children between the ages of one and four, and that this age group is more likely to be in a swimming pool when a drowning occurs. A child only needs to be unsupervised for a few seconds to run into trouble, and the majority of children who drown have been out of sight fewer than five minutes.
While drowning is the most common result of a swimming pool accident, it is certainly not the only one. Other possibilities include slip and falls, chemical burns, diving injuries, and more.
What does the research say?
According to government research, there are four children who require emergency medical treatment because of submersion injuries for every one child who drowns. Studies conducted by the Consumer Product Safety Commission indicate an average of 5,100 of these types of injuries occur every year.
Other research indicates that nearly 80 percent of people treated for submersion injuries are children who have not yet reached their 5th birthday, and most of those accidents occurred in swimming pools. Permanent brain damage is the single greatest concern for victims of submersion injuries.
Common causes of swimming pool accidents.
One of the frequent causes of swimming pool accidents and drownings in Dallas-Fort Worth is the lack of pool safety features. The lack of drain guards, fences, life rings, and other safety tools is an obvious (and unfortunately all-too-common) indication of negligence.
Hot tub, Jacuzzi, and pool drains can be very powerful. When they're not properly shielded, children can become trapped by the suction. This can cause drowning, as well as injuries to the bowels or other body organs. In 2007, the Virginia Graeme Baker Pool and Spa Safety Act was passed in order to require anti-entrapment drain covers and other safety devices.
Swimmers who dive into shallow water or fall and hit their heads on pool decking can suffer brain or spinal cord injuries. These traumatic brain injuries can cause the victim to suffer permanent brain damage and serious dysfunction of cognitive abilities, major and minor motor skills, problems with speech, and much more. When swimmers suffer from spinal cord injuries, they may have neurological problems which can range in severity from breathing and bowel/urine problems to partial of total paralysis.
Prevention of swimming pool accidents.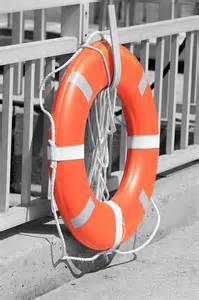 Large bodies of water are inherently somewhat unsafe. Because of this fact, it's the responsibility of the pool operator (whether it's a Dallas apartment complex, hotel, public pool, etc) to make sure swimmers are as safe as possible by having safety procedures in place such as:
Proper fencing.
Access to safety equipment.
Posting warning signs (this may include directions about running on the sides of the pool among other things).
Providing depth markers to prevent inexperienced swimmers from venturing in water too deep.
When the property owners fail to follow the law and their negligence contributes to a person's injury or death, the family of the victim is allowed to sue for damages under what is called premises liability.
If your loved one has drowned as the result of negligence, our Dallas law firm can help your family seek the justice the victim deserves. Don't let this negligence continue. Prevent a future accident by holding responsible those whose negligence resulted in this wrongful death. To consult with one of our attorneys for free, fill out the online email form or call our office at (214) 651-6100.
Speak With a Dallas Wrongful Death Attorney For Free
The attorneys at Rasansky Law Firm are happy to speak to you about your potential case free of charge. If we can help with your claim, we'll do so for no out-of-pocket cost to you. Call us 24/7 at (214) 651-6100, or toll-free at (214) 651-6100.