Car accidents are a fact of life if you live in the Midland-Odessa area. You probably had—or know someone who has had—a car accident recently. And that is surprising considering how rare car accidents are. Everyone likes to think that they are invincible and will never get into an accident. But the truth is, there are car accidents in Midland-Odessa every day. Many of them will end up being involved in an auto accident at some point in their lives. These accidents might happen for a number of reasons.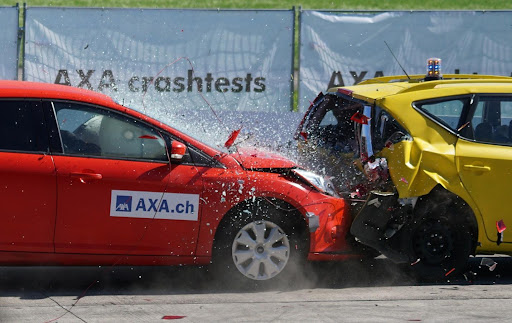 If you feel concerned about the possibility of getting in a car accident, you are not alone. Maybe you have been lucky your whole life, but you still worry about what would happen if you were in a wreck. Any time you meet a car accident, you will want an experienced Midland-Odessa personal injury car accident lawyer on your side. Your initial reaction may be that the insurance companies are to blame. But the law is a much more complex matter than that, which is why you need an attorney who knows the intricacies of our legal system. Our attorneys have 30+ years of experience handling these cases and, more importantly, can make sure you receive proper compensation for your injuries and losses.
Benefits of Hiring Midland-Odessa Car Accident Lawyers
Here are some of the benefits associated with hiring Midland-Odessa car accident lawyers:
1. Legal Guidance
Many accident victims have little to no experience with lawsuits, which can be overwhelming and lead to costly mistakes. A lawyer can help guide you through all stages of the process.
2. Assistance with Paperwork
The amount of paperwork associated with a lawsuit can be dizzying for anyone unfamiliar with the process. An attorney will help manage all documents and filings, ensuring deadlines are met and proper forms are used.
3. Help Gathering Evidence
There is often much evidence involved in an auto accident case, including medical records and witnesses' accounts of what happened. An attorney will collect this information on your behalf, so you can focus on recovering from your injuries while they work on your case.
4. Negotiation with Insurance Companies
Insurance firms are constantly on the lookout for ways to cut costs. They will look for ways to cut their losses and avoid paying the claims they have already agreed to pay. Suppose you are in a car accident and your insurance company does not have enough reserves to cover your claim. In that case, it will probably settle out of court or offer you a meager settlement amount that is barely enough to cover the cost of your medical treatment. However, if you have a lawyer on retainer, they can negotiate with the insurance company on your behalf, pushing for a better settlement.
Types of Car Accidents to Be Dealt by Midland-Odessa Car Accident Lawyers
Midland-Odessa Car Accident Lawyers should handle all types of cases, including:
Uninsured motorist claims

Tractor-trailer accidents

Bus and taxi cab accidents

Crosswalk and traffic light accidents

Tow truck accidents

SUV rollover crashes
Choosing the Right Midland-Odessa Car Accident Lawyer
Midland-Odessa Car Accident Lawyers can help you navigate the legal system to get compensation for injuries and other damages, including pain and suffering; however, finding a reasonable accident attorney can be difficult. There are steps you can take to make the process easier.
1. Choose a Lawyer with Relevant Experience
Although many lawyers are ready and willing to take on your case, they might not have the skills required to handle it properly. Law firms often specialize in certain types of cases, which can make all the difference in how much money you will receive in return for your injuries. Hiring a lawyer specializing in accident cases will ensure that someone with relevant experience and knowledge handles your case.
When you choose a car accidents lawyer, ask about their litigation experience and what types of cases he works on. If they have not done too many crashes, they may lack the relevant experience and knowledge to handle yours effectively and recover what you are owed.
2. Steer Clear of Lawyers That Charge by the Hour
You do not want an attorney who charges by the hour or has a lot of small claims to handle because it is hard to get quality service from these lawyers. When an attorney charges by the hour, you do not know how much they will charge until they file their paperwork — which could be months down the road. That uncertainty can cause you stress and affect your liquidity or ability to pay, so it is best to avoid attorneys who charge by the hour.
3. Choose a Lawyer Who Is Quick and Readily Available
The most important thing is that you need a lawyer who will take care of your case quickly and professionally. You do not want to waste time waiting for someone to get back to you, and a lawyer who takes longer than expected can cause more problems than it solves. You want them to be available right away if things come up during your case. This means that if a settlement offer needs to be made or court dates have changed, the lawyer will have time to make them happen.
Documents to Give to Your Lawyer
You should give your lawyer copies of all of the records related to your case, including:
The police report

The insurance card for each person involved

Your insurance card or proof of liability coverage for your vehicle (if applicable)

A copy of your driver's license with your signature on it.
Seek out the Help
Car accident lawyers in Midland, Odessa, and Texas are constantly helping people with their car wreck claim cases. Most, if not all, Texas residents have experienced that harrowing experience of being in an accident. You do not have to suffer through the insurance claims process by yourself. Seek out good car accident lawyers Midland and Odessa. They can help you understand your rights and help you get the compensation you deserve for pain and suffering, property damage, medical bills, and lost wages due to your injuries.
Speak With a Dallas Personal Injury Attorney For Free
The attorneys at Rasansky Law Firm are happy to speak to you about your potential case free of charge. If we can help with your claim, we'll do so for no out-of-pocket cost to you. Call us 24/7 at (214) 617-1886.