There are many factors to a motor vehicle accident, and not every type of accident should be handled the same way.
The circumstances of your accident can have a huge impact on how the case should be handled, as well as your ability to recover compensation. To discuss your options with us (for free) today, call (214) 651-6100.
Most of us don't prepare for an auto accident, simply because on some level we believe that they won't happen to us. Unfortunately, we live in an imperfect world, and human behavior is largely unpredictable. Motor vehicle accidents are responsible for tens of thousands of deaths on our roads every year. These figures, according to statistics, show no signs of abating.
Today we'd like to discuss the different types of motor vehicle accidents, and how they differ from one another. No two accidents are ever the same, but certain types of accidents (and accidents involving certain types of vehicles) must be handled much differently than normal passenger-car accidents if you want any chance at successfully recovering fair compensation for your injuries.
---
The most common types of passenger car accidents.
---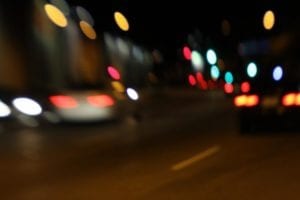 Accidents caused by drunk drivers.
While you might think that a car accident caused by an intoxicated driver would be handled very similarly to a normal car accident, there are some very important things of which to be aware.
If you were hit by a drunk driver and suffered injuries, you need to speak with a personal injury attorney as soon as possible. In order to have a strong case, your attorney needs to begin working on your case right away. Evidence needs to be secured, and you need to determine early-on if you may have a potential dram shop claim against the bar or club which over-served the drunk driver.
Texas law allows victims of a DWI accident to pursue a claim against the bar (as well as the drunk driver) if it can be proven that they violated TABC regulations in serving alcohol responsibly. These types of lawsuits are very complex, but our firm has considerable experience and can advise you of your legal options moving forward.
If you were a passenger being driven by a drunk driver, you likely have a claim against the driver's insurance policy, but may also have a valid dram shop claim against the drinking establishment. Even drunk drivers who hurt themselves in an accident after being negligently overserved at a bar may be able to recover compensation through a first-party dram shop claim.
---
Accidents involving commercial vehicles.
Commercial vehicles (such as 18-wheeler trucks and buses) can cause serious accidents owing to their sheer size, mass, and potential energy. These types of vehicles use our roads on a daily basis and are responsible for moving both people and cargo from one city to another within as short a time as possible. The problem, however, is when transportation companies push their drivers to a point of exhaustion.
When drivers are allowed (or forced) to drive for extended periods of time, they put other drivers at risk. If your attorney discovers that the company had violated federal hours-of-service rules, you could potentially recover significantly more compensation through a punitive damages award.
The most-important thing to understand about accidents involving a commercial truck (18-wheeler, semi-trailer, big rig or tractor trailer) is that you are going to face an uphill challenge. Semi trucks are often have over $1 million in coverage, and the insurance company is already building their case against you from day one. The insurance company's commercial adjusters and on-staff lawyers have a vested interest in denying your claim or settling for pennies on the dollar before you've completed medical treatment, which is why it's so important to hire your own attorney.
---
Accidents involving pedestrians.
A car-vs-pedestrian accident can result in life-changing injuries to those who survive, but oftentimes prove fatal. Resulting injuries can require a lifetime of rehabilitation, and may lead to disfigurement, amputation, or permanent disabilities such as nerve damage, brain injury or paralysis.
In order to recover enough compensation to cover your medical expenses, lost wages, loss of future income, pain and suffering and more, you will need to build a strong case against the at-fault driver. Understand that you only get one shot at a lawsuit, so it is very important to hire an attorney in your area who has experience with these type of cases, and who has proven experience in court.
Car-vs-bicycle accidents are said to account for about 600 deaths on our roads each year. While motorists can rest easy in their cars, cyclists usually have no form of protection from these metal machines in comparison to their tiny bikes. Common injuries faced by bicyclists include broken bones, road rash, whiplash, internal organ damage, as well as head injuries.
---
Accidents involving motorcycles, scooters or ATVs.
Motorcycle and scooter accidents account for a good fraction of all accidents on our roads, and victims often suffer serious leg and head injuries that can permanently alter their lives. While surprising to many, statistics show that most motorcycle accidents involving other vehicles are caused by the other driver.
ATV accidents are more-common in rural areas, but liability generally works the same way. If someone's actions led to your accident, they are still liable for your damages. Additionally, if the accident occurred on private property, you could have a valid premises liability claim. If the accident was caused by a vehicle defect or poor design, your attorney may be able to pursue a product liability claim against the manufacturer.
---
Car-vs-train accidents.
Train accidents usually tend to be in a special section due to the fact that the're relatively uncommon. It's estimated that there are about 3,000 of these accidents every year, and that 1,000 people lose their lives as a result.
Victims usually include drivers, passengers, bystanders, railroad workers (FELA), and even pedestrians. The laws regarding railway crossings, trespassing, and right of way can be very complex, but an attorney should be able to explain the legal options available during your free over-the-phone consultation.
---
Accidents on the water.
Watercraft accidents are unfortunately common in Dallas-Fort Worth due to the popularity of our area lakes. Accidents on the water can involve vehicles such as jet-skis and boats, and are often caused by substandard safety training, operating watercraft while under the influence, and sometimes due to poor maintenance or defective parts.
Injuries to jet-ski riders can include whiplash, broken limbs, head injuries, internal organ damage, and drowning. Boat injuries, on the other hand can run the gamut and include things like slipping and falling on wet surfaces, suffering burns, lacerations, and spinal cord injuries.
---
---
The most important thing to remember, regardless of what type of accident you were involved in.
No two motor vehicle accidents are alike, and most people don't realize how much work and preparation goes into a successful personal injury claim. It's not as simple as showing the other motorist was at-fault. In fact, the insurance company legally owes you nothing unless a court of law rules otherwise.
At Rasansky Law Firm, it's our job to prove up your damages and compel these companies to compensate you for your losses. If we cannot negotiate a fair settlement, we are more than willing to take them to court and fight for what you truly deserve.
If you'd like to speak to us about your case for free, call us at (214) 651-6100 and learn exactly how we can help.
Speak With a Dallas Accident Attorney For Free
The attorneys at Rasansky Law Firm are happy to speak to you about your potential case free of charge. If we can help with your claim, we'll do so for no out-of-pocket cost to you. Call us 24/7 at (214) 651-6100, or toll-free at (214) 651-6100.